FOR THE GENERAL PUBLIC
Eco-responsible range
4 types of eco-designed isothermal packaging
All our products are reusable and manufactured according to strict specifications to guarantee their manufacturing quality. This maximises the life of the product and reduces the environmental impact. The more you use your bag, the more you reduce your carbon footprint!
For several years now, our insulated bags include a portion of recycled materials whose origin is monitored in order to further reduce the environmental impact.
21-litre model Isogreen®
Our 21 litre Isogreen® model with its integrated handle, launched in 2015, now exceeds 72% recycled PE in its composition. This has been achieved by reusing PE from industry (P.I.R.) and domestic consumption (P.C.R.).
This virtuous loop is an example of the circular economy. The Isogreen® bag reduces CO² emissions by about 16,500 kg per 100,000 bags. The use of recycled PE reduces CO² emissions by about 25%.
25-litre model in PE vegetal
Our 25-litre model in PE vegetal with handle is the result of research by our PE suppliers. Our supplier Braskem has developed a bioplastic by processing parts of cane sugar plants. The mechanical and thermal properties of this PE are fully comparable to those of traditional PE with a positive carbon footprint.
This cane-sugar-based plastic process has a positive carbon footprint of 3 kg for every kilo of produced bioplastic.
Our thermal bags 100% recycable.
20-litre model in coton
We have also launched a 20 litre cotton thermal bag with an integrated sturdy handle, using the same construction and visual codes as our historic handle thermal bag.
This transformation of our iconic model aims to offer an ever more ecological alternative to our isothermal packaging ranges.
23-litre natural fiber cooler model
This innovation has been patented and its effectiveness has been demonstrated through successful usability tests.
Our 23-litre natural fibre cooler model meets a twofold challenge:
To offer a credible alternative to plastic packaging while guaranteeing the maintenance of the cold chain for heat-sensitive foodstuffs during their transport by consumers.
Our cooler, manufactured with a mix of waterproof (or washable ) paper and cotton, constitutes the ideal ecological packaging approach.
From food retailers to hypermarkets, packaging wholesalers, advertising agencies, manufacturers, transporters and logisticians, e-commerce and home delivery, 3P France is committed to providing the right cold chain management solution for your needs.
Good to know:
3P France has always tried to reconcile food safety and ecology. Ultimately, our approach is to switch all our production to this standard.
Our solutions are resistant, approved for food contact, tested by the independent Cemafroid laboratory and easy to use. They offer an immediate response to concerns about the preservation of fresh, frozen and hot products.
Finally, our insulated bags are also reusable and recyclable, which is perfectly consistent with our commitment to a greener production.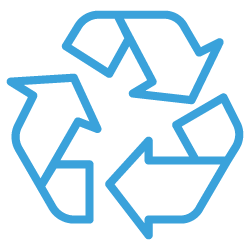 Made from 72% recycled material (Isogreen®)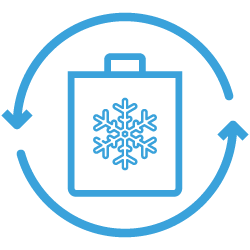 100% reusable and recycable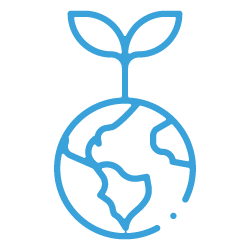 Revalorisable (renewable raw materials)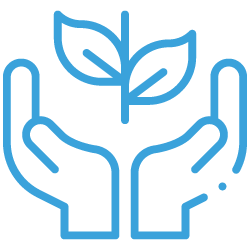 Environmental impact reduction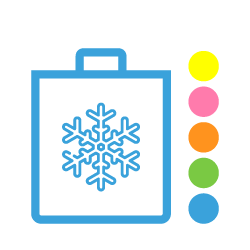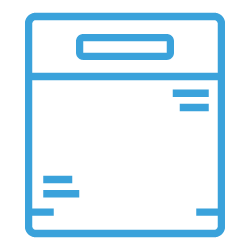 Integrated, wear-free handle
Additional information and technical specification (in French):
Your online quote in only a few clicks!
3P France is committed to providing the best cold chain circuit solution on the market.